Data destruction is an essential component in any security conscious organisation to protect business and personal data from outside interests. New GDPR legislation has increased pressure to properly dispose of this data meaning companies are held responsible for any data that is recorded. This has increased the need for a mobile, in-house unit that can be trusted to dispose of confidential data.
Datarch has partnered with Proton, an industry-leader with NSA listed products, to offer the best in in-house data destruction.
Data destruction takes three forms; Degaussers, Shredders, and Destroyers, the utility and effectiveness of which can be tailored to your business size and destruction requirements.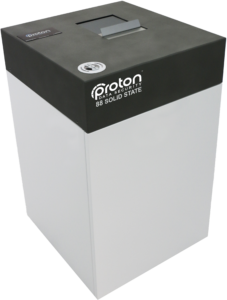 The PDS-88 Solid State™ Media Shredder is the perfect combination of office shredder, disintegrator and industrial shredder. It has the capability to shred several types of media, including solid state drives, CDs/DVDs, USB drives and more. Plus, it's packed nicely into an office shredder body.
Stand-Out Features
• Able to destroy SSD Drives, Smartphones, mobile phones, mini-tablets, credit cards, CDs/DVDs & USB sticks.
• Auto-Reverse is enacted to ensure complete destruction of all inserted media.
• Small media destruction chute and larger media destruction flap built in for safe, efficient feeding.
• An easy to use control panel resides on the top of the unit that allows users to push a button for all operations.
• The control panel also indicates the status of the shredder, whether it is running through, standby or in auto-reverse.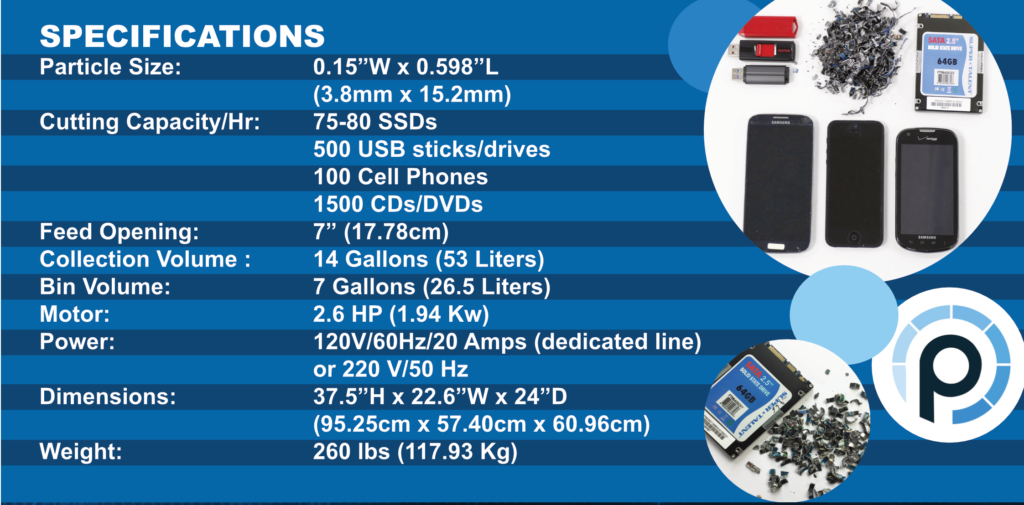 Total Views: 2118 ,