BAR CODE & MEDIA MANAGEMENT SERVICES
Datarch supply custom bar-coding and the media for all format of Tape cartridge.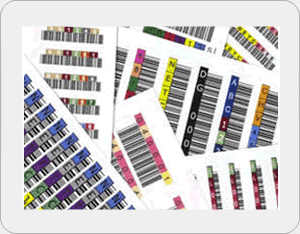 LIST OF ALL FORMATS AVAILABLE
DDS 4mm Tape
DLT IV , SDLT1 &2 (220/ 320/600) Tape
QIC 1/4 in. Data Cartridge
1/2 in. Magnetic Tape
1/2 in. Tape Cartridge
3570 Magstar MP Linear Tape
8mm D8 Tape
8mm Mammoth AME Tape
8mm VXA Tape
LTO1, 2, 3, 4, 5, 6, 7 Tape
8mm AIT AME Tape
MEDIA SERVICES INCLUDE:
Next day delivery for pre-printed bar code media
Supply of Pre-labelled media stock
Aggressive media pricing – quantity discounts
All main media manufacturers supplied
New RFID label supply services
DATARCH QUALITY LABEL STOCK
Manufacturer approved high-quality thoroughly tested for:
Strength
Tear resistance
Readability
Reflectivity
Abrasion resistance
Adhesion strength
Environmental chamber testing for:
Ageing
Humidity
Temperature
DATARCH Ltd.
Unit 36 , Block H
Southern Cross Business Park ,
Boghall Road ,
Bray
Co. Wicklow
A98 K763
[ VIEW MAP ]
Telephone: +353-1-8881000
Fax: +353-1-8881001
Email:
Total Views: 6022 ,