Arista Switches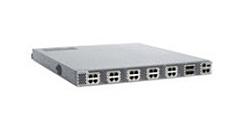 Arista's award-winning platforms, ranging in Ethernet speeds from 10 to 100 gigabits per second, redefine scalability, agility and resilience. Arista has shipped more than 10 million cloud networking ports worldwide with CloudVision and EOS, an advanced network operating system. Committed to open standards, Arista is a founding member of the 25/50GbE consortium. Arista Networks products are available worldwide directly and through partners.
At the core of Arista's platform is the Extensible Operating System (EOS™), a ground-breaking network operating system with single-image consistency across hardware platforms, and modern core architecture enabling in-service upgrades and application extensibility.
VISIT PRODUCT WEBSITE
NetBackup Platform
Veritas NetBackup continues to expand its market-leading data protection

capabilities for virtual platforms and Microsoft environments, and provides greater operational and storage efficiencies through archiving and deduplication.
VISIT PRODUCT WEBSITE
New Intel Low Latency Neteffect range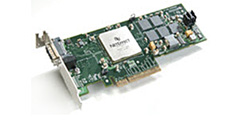 Intel® Ethernet Server Adapters are compatibility tested, and come in a broad range from 10/100 Mbps to 10 Gbps, for copper or fiber, from PCI to PCI Express*, in single to quad-port configurations. New features include improved installation and management with Intel® PROSet Utility for Microsoft Device Manager* and other tools.
VISIT PRODUCT WEBSITE
Total Views: 5904 ,